DrWhy.AI - Tools for Explainable Artificial Intelligence
Wednesday Nov 11 2020 15:00 GMT
Please to join the live chat.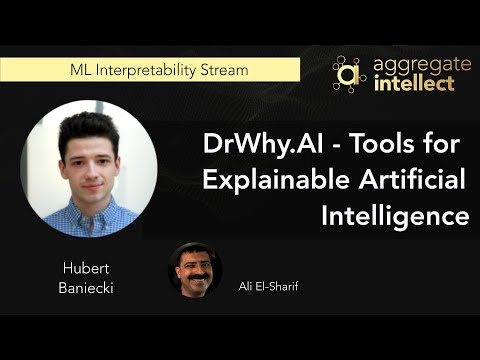 Why This Is Interesting
DrWhy.AI is the collection of tools for Explainable AI (XAI). It's based on shared principles and simple grammar for exploration, explanation and examination of predictive models. The main concept implies using model-agnostic post hoc explanations to visualize black-box model complex behavior.
Discussion Points
Why XAI has become an integral part of the model development process.
Showcase several tools implementing interfaces that enhance the model explanation process in Python and R.
Takeaways
The DrWhy.AI solution is freely available, and we are going to be getting a hands-on demonstration of how to utilize it to gain insight into the inner workings of machine learning models.
Time of Recording: Wednesday Nov 11 2020 15:00 GMT
slides: please to see content