We Can Measure XAI Explanations Better with Templates
Wednesday Jan 27 2021 17:00 GMT
Please to join the live chat.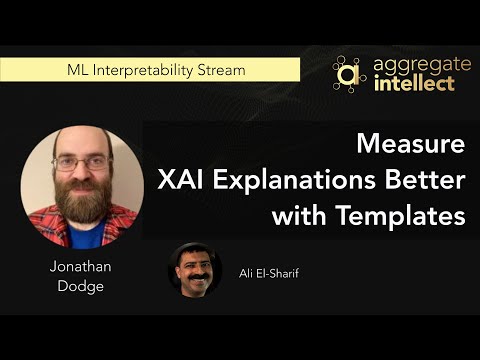 Why This Is Interesting
Jonathan will present his work that argues that the Explainable AI (XAI) research community needs to think harder about how to compare, measure, and describe the quality of XAI explanations. The work demonstrates that one (or a few) explanations can be reasonably assessed with methods of the "Explanation Satisfaction" type, but that scaling up our ability to evaluate explanations requires more development of "Explanation Goodness" methods.
Time of Recording: Wednesday Jan 27 2021 17:00 GMT
slides: please to see content