The Importance of Strategy in AI Product Management
Thursday Dec 3 2020 00:30 GMT
Please to join the live chat.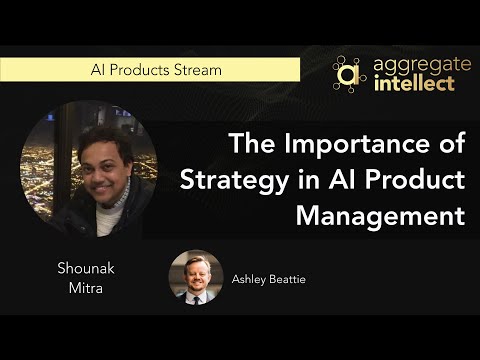 Why This Is Interesting
It's not often we get to hear from an AI Product Manager with long-in-the-tooth, deep, applied experience in conceiving, developing and launching AI Products!
Hear from Shounak and ask those thorny questions you've always wanted to get a true expert's view on!
Discussion Points
What is the importance of Strategy in New Product Development when it comes to AI products?
How can one think about their AI product through a strategic lens?
What is the AI products lifecycle? And how does it apply to you?
Time of Recording: Thursday Dec 3 2020 00:30 GMT