The AI Design Sprint -- setting your AI Initiative up for delivery success!
Wednesday Sep 23 2020 16:00 GMT
Please to join the live chat.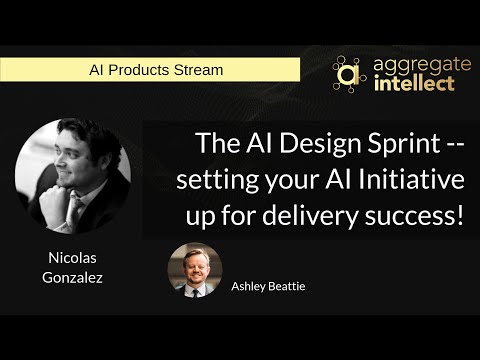 Why This Is Interesting
The Design Sprint concept and the Design Thinking principles are applied in a lot of fields, why not AI? In this talk Nico will dive into what is different about an AI Design sprint, and how can you set one up to maximize your chance of AI initiative success.
Discussion Points
What do you mean by co-creation?
Where do Ethics & Bias fit in?
Prescriptive about who should be on the full-stack / cross-functional team? Why leaders?
Inevitably problem the user cares about vs. problems the business cares about What guidance would you give?
What do you do next? Can you take me a bit into the Customer Traction part of the flow?
Time of Recording: Wednesday Sep 23 2020 16:00 GMT
meeting-link: please to see content