Policy Priority Inference: Simulations for Government Strategy
Thursday Oct 8 2020 14:00 GMT
Please to join the live chat.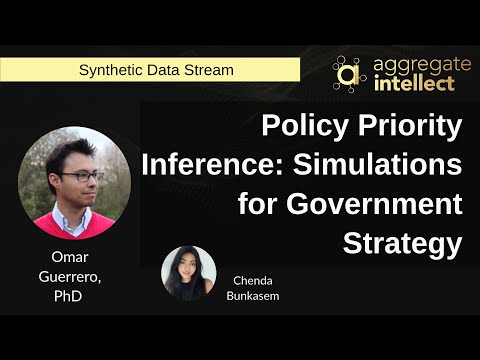 Why This Is Interesting
This research shows how synthetic data can be used to help run simulations of policy decisions and help make better overall governing strategy. Ways this research can be used include examining resource allocation, feasibility assessment, policy coherence, accelerators, fiscal rigidities, open fiscal data, budget size, optimizing spending.
Discussion Points
Sustainablity Goals
Choosing the Right Policy Variants
Next Steps
Time of Recording: Thursday Oct 8 2020 14:00 GMT