Building a Quantum Computer with Trapped Ions
Thursday Feb 25 2021 17:00 GMT
Please to join the live chat.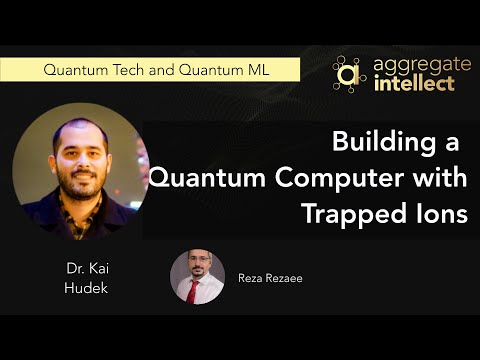 Why This Is Interesting
Quantum computing will revolutionize many industries—including machine learning. In the race to build a scalable quantum computer, IonQ's trapped ion approach has produced unmatched results. This talk will provide the motivation for quantum computing, answer the question of "why ions?", explain IonQ's technology and path towards scalability, and discuss its implications for ML.
Discussion Points
Quantum computing, how it will change the computational science and technology
Quantum computing, short, mid-, and long-term applications of quantum computing
IonQ's route to quantum computing
Ions for Machine Learning
Time of Recording: Thursday Feb 25 2021 17:00 GMT