Proper Machine Learning Explanations through LIME using OptiLIME framework
Wednesday Feb 17 2021 17:00 GMT
Please to join the live chat.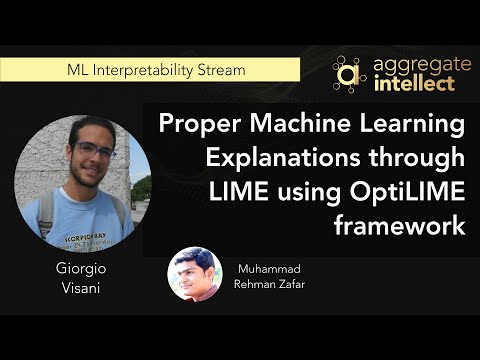 Why This Is Interesting
In Medicine especially, clinical professionals trust is mandatory to determine the acceptance of an explainable algorithm, considering the importance of the decisions at stake and the related legal issues. In this paper, authors highlighted a trade-off between explanation's stability and adherence, namely how much it resembles the ML model. Exploiting our innovative discovery, authors proposed a framework to maximise stability, while retaining a predefined level of adherence.
Time of Recording: Wednesday Feb 17 2021 17:00 GMT
slides: please to see content