Predicting and Understanding Human Choices using PCMC-Net with an Application to Airline Itineraries.
Tuesday Sep 15 2020 14:00 GMT
Please to join the live chat.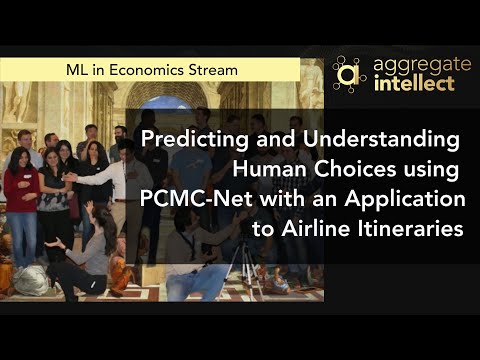 Why This Is Interesting
The work focuses on predicting human decisions in a setting that exhibits context effects and behaviors strongly dependent on market segments such as a complex case of airline itinerary booking. Pairwise Choice Markov Chains may come handy in this specific scenario. However, when examples of alternatives are scarce, overfitting is a common phenomenon. Additionally, the class is inappropriate when new alternatives are present in the test set. PMCN-Net proposes an amortized inference approach for PCMC based on a NN that uses the alternatives' and individuals' features to determine the transition rates.
Discussion Points
How can the model be scalable to different domains of human behavior (decisions)?
Is a similar model suitable for non-session based data?
What are the main advantages of the model properties of non-regularity, non-parametric limit, and contractibility?
How can the work be used for the recommender system?
Time of Recording: Tuesday Sep 15 2020 14:00 GMT