Operationalizing AI in Business at Scale
Friday Nov 20 2020 00:30 GMT
Please to join the live chat.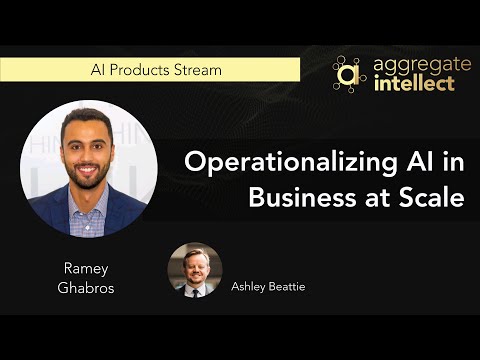 Why This Is Interesting
Doing AI at scale is hard. And as someone on the AI+product side, where the product management disciplines and patterns haven't yet galvanized, being able to think through the problem pragmatically and get things done effectively becomes of paramount importance.
In this talk, Ramey will take us on a journey into the world of AI+Product Management and talk us through what is important, what's not and what to look out for.
Discussion Points
What does it mean to be an AI Product manager?
What are the things you're going to have to be ready for?
How can you organize yourself for success?
Time of Recording: Friday Nov 20 2020 00:30 GMT