Model Selection for Optimal Prediction in Statistical Learning - Part 2 / 2
Wednesday May 27 2020 16:00 GMT
Please to join the live chat.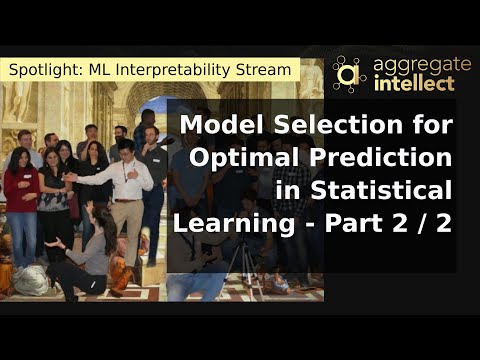 Why This Is Interesting
Professor Ernest will walk us through a statistical framework for model selection. His emphasis on investigating underlying probabilistic phenomenon is crucial to a methodical understanding of how the data behaves. This consistency will be shown through every step of the modelling journey; choosing the most appropriate metric for model accuracy and likelihood function, aggregation techniques, and how to evaluate model performance from a probabilistic and statistical perspective.
Discussion Points
Choosing appropriate metrics for model accuracy
Choosing appropriate likelihood functions
Aggregation techniques
Model performance evaluation … But from a probabilistic perspective
Takeaways
Professor Ernest walked us through how to choose our function space by teaching us how to go about choosing our estimator functions.
He then showed us how to make decisions regarding refining our function space by showing us how to cross-validate and aggregate our models.
Finally, he walked us through how to determine the success of our function space by demonstrating how tools like confidence intervals and VC dimensions can be leveraged to measure accuracy.
Time of Recording: Wednesday May 27 2020 16:00 GMT