Machine Learning for Forecasting Global Atmospheric Models
Wednesday Jul 15 2020 23:30 GMT
Please to join the live chat.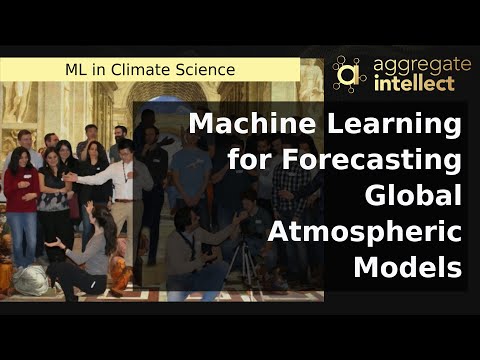 Why This Is Interesting
Data driven approaches to prediction chaotic spatiotemporal dynamical systems have been shown to be successfully for a number of high dimensional, complex systems. One of the most important chaotic systems which impacts our lives daily is the atmosphere. This, naturally, leads to the question whether a purely data driven machine learning algorithm can accurately predict the weather. In this talk, we present a prototype machine learning only model that can skillfully predict the three-dimensional atmosphere for 3-5 days. The parallel machine learning technique used is computationally highly efficient and allows training to take place over thousands of computer cores.
Discussion Points
Details about the methodology of this novel approach

Robustness and sensitivity analysis for this approach

Uncertainty Quantification and generalizability
Takeaways
Discussed a novel coupling method for PDE solutions and deterministic ML training for weather forecasting tasks
Time of Recording: Wednesday Jul 15 2020 23:30 GMT
slides: please to see content