Computer vision to deeply phenotype human diseases across physiological, tissue and molecular scales
Friday Dec 4 2020 00:30 GMT
Please to join the live chat.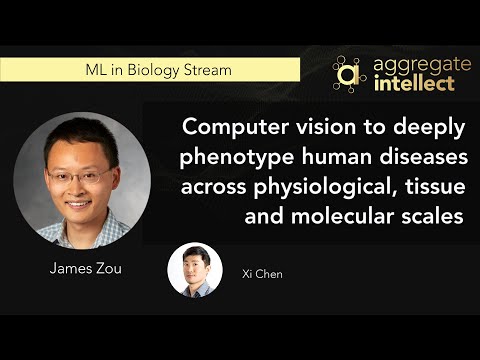 Why This Is Interesting
The new computer vision algorithms to learn complex morphologies and phenotypes that are important for human diseases.
Discussion Points
He will illustrate this approach with examples that capture physical scales from macro to micro: 1) video-based AI to assess heart function (Ouyang et al Nature 2020), 2) generating spatial transcriptomics from histology images (He et al Nature BME 2020), 3) learning morphodynamics of immune cells, and 4) making genome editing safer (Leenay et al Nature Biotech 2019). Throughout the talk, he'll illustrate the general principles and tools for human-compatible ML that we've developed to enable these technologies (Ghorbani et al. ICML 2020, Abid et al. Nature MI 2020).
Time of Recording: Friday Dec 4 2020 00:30 GMT