How to Track Objects in Videos Using Self-supervised Techniques
Tuesday Dec 15 2020 17:00 GMT
Please to join the live chat.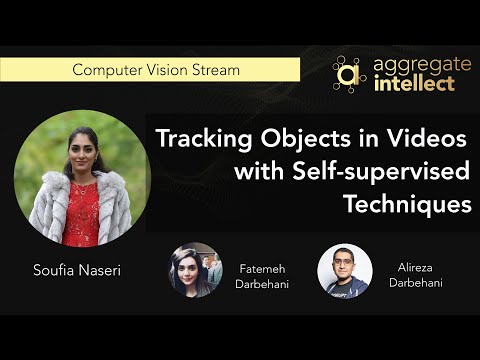 Why This Is Interesting
Object tracking is gaining lots of attention and applications. MAST uses only 1 annotated data (pixel level) and achieves a high accuracy.
Comapring with unseen object categories MAST outperforms almost all of trained model using heavy supervision.
Self-supervised algorithms can serve as a strong competitor to their supervised counterparts due to demand for less computation power and better generalizability.
Discussion Points
Introducing Supervised Video tracking and semi-supervises.
Prior approaches of semi-supervised and memory-augmented models.
Proposed solutions algorithm and explanations.
Show casing MAST results vs. Other approaches.
Time of Recording: Tuesday Dec 15 2020 17:00 GMT
slides: please to see content