Learning to Play Soccer by Reinforcement and Applying Sim-to-Real to Compete in the Real World
Wednesday Apr 22 2020 16:00 GMT
Please to join the live chat.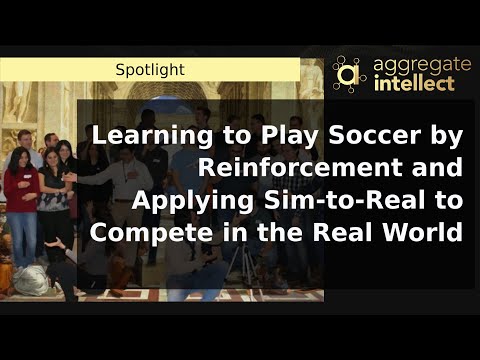 Why This Is Interesting
This work presents an application of Reinforcement Learning (RL) for the complete control of real soccer robots of the IEEE Very Small Size Soccer (VSSS), a traditional league in the Latin American Robotics Competition (LARC). In the VSSS league, two teams of three small robots play against each other. We propose a simulated environment in which continuous or discrete control policies can be trained, and a Sim-to-Real method to allow using the obtained policies to control a robot in the real world. The results show that the learned policies display a broad repertoire of behaviors that are difficult to specify by hand. This approach, called VSSS-RL, was able to beat the human-designed policy for the striker of the team ranked 3rd place in the 2018 LARC, in 1-vs-1 matches.
Time of Recording: Wednesday Apr 22 2020 16:00 GMT