Interpretable Neural Networks for Panel Data Analysis in Economics
Tuesday Nov 24 2020 17:00 GMT
Please to join the live chat.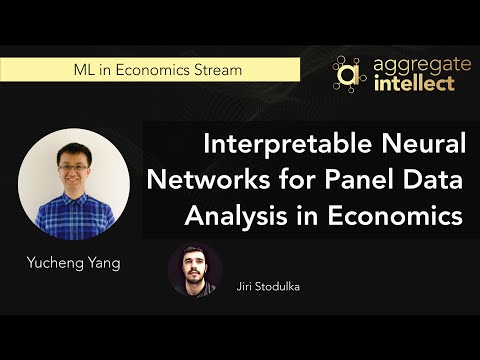 Why This Is Interesting
Even though deep learning and sufficient amount of data may lead to state-of-the art performance in many cases, interpretability and transparency prevent economists from using advanced models like neural networks. In the work, the authors have developed deep architecture of interpretable functions. The model proves to be both interpretable and robust to sparse panel (cross-sectional) data.
Discussion Points
What is the persistent change filter in a NN and its role
Methods to overcome the "black box" problem of NN in Economics
Elaborating on the result and insights from the work in assets time series data
Time of Recording: Tuesday Nov 24 2020 17:00 GMT