Human-Technology Systems for Intelligent Civil Infrastructure Operation and Maintenance
Wednesday Sep 23 2020 23:30 GMT
Please to join the live chat.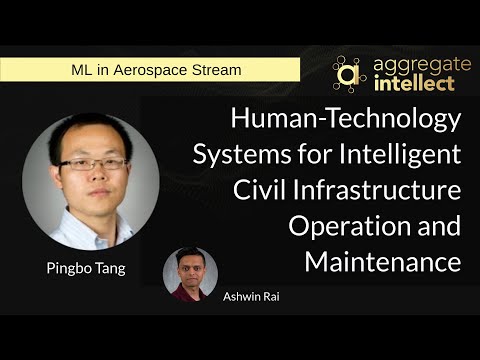 Why This Is Interesting
Speaker: Professor Pingbo Tang, Department of Civil and Environmental Engineering, Carnegie Mellon University
Human-Technology Systems (HTS) framework of analysis captures, diagnoses, and predicts risks of human-technology interaction in the operation and maintenance of civil infrastructure systems, such as airports. The HTS framework integrates human behavior tracking and analysis methods, automated sensory data collection and analysis techniques, stochastic models for data-driven human-in-the-loop simulations, and knowledge-based reasoning for vulnerability checking of HTS. This talk will concentrate on how the dynamic HTS framework enables risk assessment of the operation and maintenance processes of airports, transportation infrastructure, and nuclear powerplants.
Time of Recording: Wednesday Sep 23 2020 23:30 GMT
slides: please to see content