High-frequency Component Helps Explain the Generalization of Convolutional Neural Networks
Thursday Jan 7 2021 17:00 GMT
Please to join the live chat.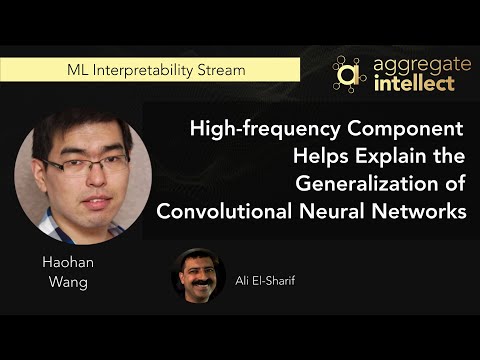 Why This Is Interesting
Computer Vision implementations based on Convolutional Neural Networks (CNN) have been reported to be unstable and vulnerable to adversarial attacks that are not visible to humans. This work investigates frequency spectrum of image data to explain the generalization behaviors convolutional neural networks (CNN).
Discussion Points
Are HFC just Noises?
Do you believe sensitivity to exist for any Deep Learning method on a computer vision task or is this sensitivity specific to CNN?
How do you envision using the insight gained from identifying the sensitivity uncovered in the high frequency domain?
Takeaways
Adversarial vulnerability for CV models
Tradeoff of Accuracy and Robustness for CV models
The misalignment between models and humans when it comes to high frequency components
Time of Recording: Thursday Jan 7 2021 17:00 GMT
slides: please to see content