Genomics with Deep Learning: A Concise Overview
Thursday Oct 15 2020 23:30 GMT
Please to join the live chat.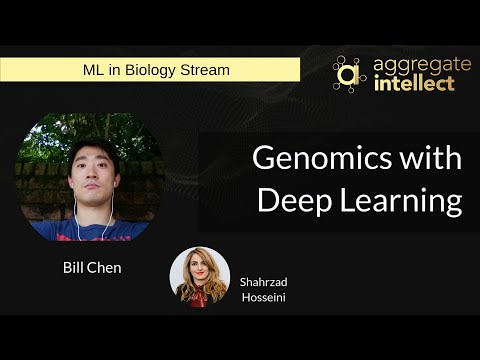 Why This Is Interesting
Why is it important to use deep learning in analyzing genomic data? Which methods of deep learning can be use din analyzing gene data? what is deep learning setup for genomics? how to define metrics? How deep learning can be used for molecule design?
Discussion Points
supervised and unsupervised deep learning and their application to genetics? what are the key steps in deep learning of gene data? what are some genomics applications of models?
Time of Recording: Thursday Oct 15 2020 23:30 GMT
slides: please to see content