Generating Ampicillin-Level Antimicrobial Peptides with Activity-Aware Generative Adversarial Network
Friday Nov 13 2020 00:30 GMT
Please to join the live chat.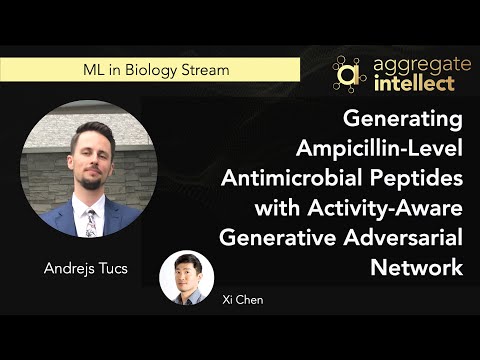 Why This Is Interesting
Antibiotic resistance is a serious and immediate threat against humanity as currently available antibiotics become increasingly obsolete. Antimicrobial peptides are a possible solution to this problem. This talk will be about a peptide-specialized generative model called PepGAN that takes the balance between covering active peptides and dodging nonactive ones.
Discussion Points
– PepGAN set-up – Generated peptide statistical and in vitro validation
Takeaways
Deep learning for generating proteins allow potential drug discovery.
Reinforcement learning approach to training GAN to achieve a better performance
Time of Recording: Friday Nov 13 2020 00:30 GMT
slides: please to see content