Explainable AI for Time Series - Literature Review
Thursday Oct 15 2020 14:00 GMT
Please to join the live chat.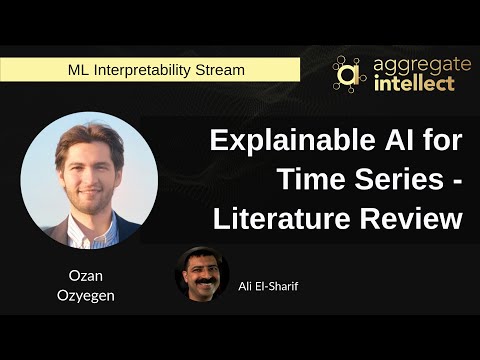 Why This Is Interesting
Time Series analysis is used in various fields such as stock market analysis, healthcare, earthquake prediction, sales forecasting, and in other high stake applications. Interpreting Time Series models has many benefits including generating transparency, trust, fairness, and improving our understanding.  Join us for a literature review covering Machine Learning Interpretability for Time Series.
Discussion Points
1.What are the selection techniques for feature attribution methods? 2.Are global explanations more useful for time series models than local explanations? 3.Are post hoc explanations for time series models known to be stable?
Takeaways
We discussed: Post-hoc Explanations (Feature Occlusion and SHAP) and the Intrinsic Interpretability method (N-BEATS) to explain Time Series predictions
Time of Recording: Thursday Oct 15 2020 14:00 GMT
meeting-link: please to see content
slides: please to see content