Disparate Interactions: An Algorithms-in-the-loop Analysis of Fairness in Risk Assessment
Thursday Nov 12 2020 17:00 GMT
Please to join the live chat.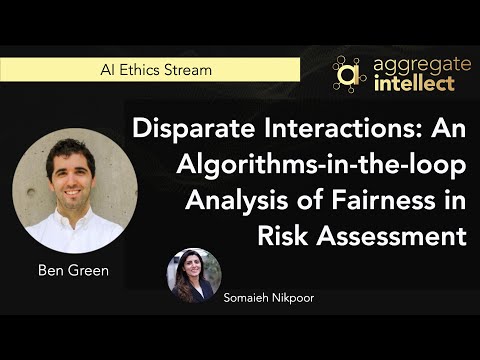 Why This Is Interesting
"Despite vigorous debates about the technical characteristics of risk assessments being deployed in the U.S. criminal justice system, remarkably little research has studied how these tools a!ect actual decision-making processes. After all, risk assessments do not make definitive decisions—they inform judges, who are the final arbiters. It is therefore essential that considerations of risk assessments be informed by rigorous studies of how judges actually interpret and use them. This paper takes a first step toward such research on human interactions with risk assessments through a controlled experimental study on Amazon Mechanical Turk.
Time of Recording: Thursday Nov 12 2020 17:00 GMT