Detecting Off-Topic Spoken Response with NLP
Thursday Sep 17 2020 14:00 GMT
Please to join the live chat.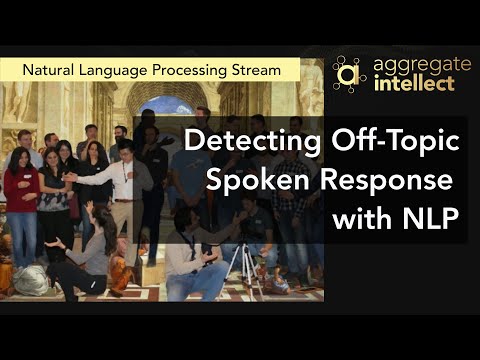 Why This Is Interesting
Increased demand to learn English for business and education has led to growing interest in automatic spoken language assessment and teaching systems. With this shift to automated approaches, it is important that systems reliably assess all aspects of a candidate's responses, one of which is whether the response from the candidate is relevant to the prompt provided. This paper will give audience an understanding of how off-topic detection can be done fairly accurately with seen and unseen prompts.
Discussion Points
How is the task of off-topic spoken response detection formulated?
How do we get the data for such task?
What algorithms or ensemble performs well in this task?
How this method can be implemented in Testing Services, will it be effective?
What are the other applications of this algorithm?
Time of Recording: Thursday Sep 17 2020 14:00 GMT