Deep Learning in Healthcare and Its Practical Limitations
Thursday Jan 21 2021 00:30 GMT
Please to join the live chat.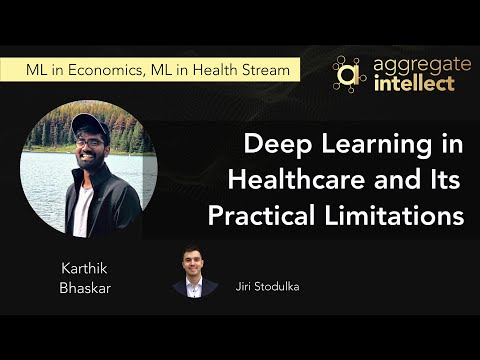 Why This Is Interesting
Machine learning uses statistical techniques to give computer systems the ability to "learn" with incoming data and to identify patterns and make decisions with minimal human direction. Armed with such targeted analytics, doctors may be better able to assess risk, make correct diagnoses, and offer patients more effective treatments. Deep Learning has a lot of potential in Healthcare. But why don't these techniques are adopted in hospitals yet? What are the gaps between academic research and production level code in Deep Learning and Healthcare? How can we mitigate this production level gap in Deep Learning and Healthcare, and what are some of the tools and techniques we can deploy?
Discussion Points
Data Augmentation
Synthetic Data
Pretraining
Deep Learning as a systemic engineering
Machine Learning Lifecycle and
Infrastructure
Time of Recording: Thursday Jan 21 2021 00:30 GMT
slides: please to see content