Conceptual understanding through efficient inverse-design of quantum optical experiments
Tuesday Jun 30 2020 16:00 GMT
Please to join the live chat.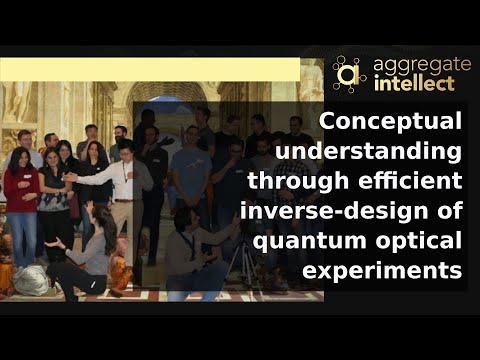 Why This Is Interesting
Theseus is an efficient algorithm for the design of quantum experiments, which we use to solve several open questions in experimental quantum optics. The algorithm' core is a physics-inspired, graph-theoretical representation of quantum states, which makes it significantly faster than previous comparable approaches. The gain in speed allows for topological optimization, leading to a reduction of the experiment to its conceptual core.
Discussion Points
how can representing quantum states as graph help with quantum experiment design
how does this method, that doesn't use training data, compare to other approaches people have taken in terms performance
what is the role of interpretability in this approach and what implications does that have for generalization
Takeaways
This is not a data driven approach, therefore is faster and easier to generalize
Computational design, topological search, genetic algorithms, active learning, RNN are other alternative approaches
The novelty here is encoding information corresponding to quantum systems in a graph and then using efficient optimization methods to obtain a particular quantum experiment setup
This approach provides interpretation by design which in turn means that we can use it to generalize results and extract scientific concepts or relationships
Time of Recording: Tuesday Jun 30 2020 16:00 GMT
slides: please to see content