Deep Unsupervised Learning for Climate Informatics
Thursday Mar 4 2021 17:00 GMT
Please to join the live chat.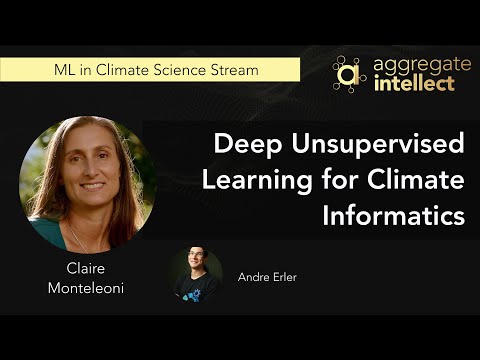 Why This Is Interesting
Prediction of Global Climate Change is an important problem for adaptation, but Global Climate Models still have many errors/biases and the resolution is too low for impact modeling. At the same time, bias-correction and "downscaling" (upsampling) can be framed as classic ML problems.
Discussion Points
Bias-correction and "downscaling" (upsampling)
Supervised vs. unsupervised bias-correction/downscaling
Domain Alignment, Normalizing Flows and Variational Autoencoders
Interpretation of Latent Space
Time of Recording: Thursday Mar 4 2021 17:00 GMT