Building your Product Strategy - A Guide
Tuesday Jun 30 2020 22:30 GMT
Please to join the live chat.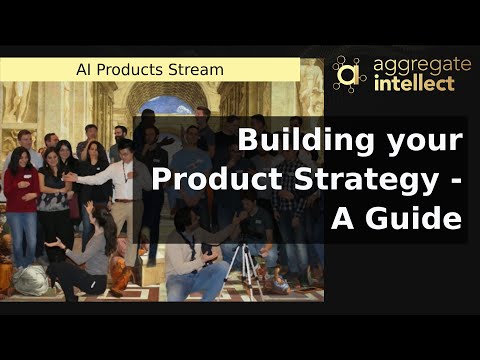 Why This Is Interesting
We'll cover the elements of a great product strategy and why you need one. We will talk about some real-world examples that you can apply to your organization or project idea - to better communicate and align on what you're building. We'll cover how to execute a product strategy, and supplement it with illustrative examples. After learning each piece, we'll break out into groups and try implementing them ourselves.
Discussion Points
What product strategy is, and what components it has
Why product strategy is important and how you can define yours
How to ideate initiatives to reach the next success milestone from your current state and ultimately reach your business goals
Takeaways
There are 3 major points that you have to pay attention to as part of your product strategy: market vision, initiatives, and goals
Market Vision: Target Market, Value Provided, Differentiator, Distribution, Positioning
Goals: Measurable milestone metric, that if achieved, means we're on the right path to the vision
Initiatives: Hypotheses to achieve our goal, that take us from the current state, on path to the vision
Time of Recording: Tuesday Jun 30 2020 22:30 GMT
meeting-link: please to see content
slides: please to see content