Building (AI?) Products; Step by Step Guide
Thursday Jun 4 2020 22:30 GMT
Please to join the live chat.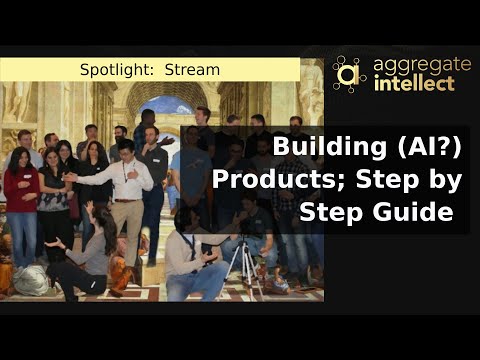 Why This Is Interesting
Building AI products is very similar to other software products but still different. In this session we will review what it takes to build this kind of products, and provide a step by step guide about decisions that have to made, and factors that have to be considered
Discussion Points
Do you really need AI to solve your problem?
Are you doing AI projects or building AI products?
Have you taken everything into account?
Are you working on the right problem?
Takeaways
There's a difference between products and projects. Products have a much larger scope and are always evolving. Projects have limited scope and finish
There is no such thing as AI Product. You solve problems, sometimes you have to build products as your solution, sometimes these products include an AI piece
Every step of the way should be about hypothesis validation through user feedback, from discovery, to short-term validation (steel thread), to long-term validation (engineered solution)
There are many factors that have to considered that sit around the machine learning piece to enable it to solve business problems
Time of Recording: Thursday Jun 4 2020 22:30 GMT
Slides: please to see content