Bounded Rationality in Las Vegas: Probabilistic Finite Automata PlayMulti-Armed Bandits
Thursday Jul 30 2020 14:00 GMT
Please to join the live chat.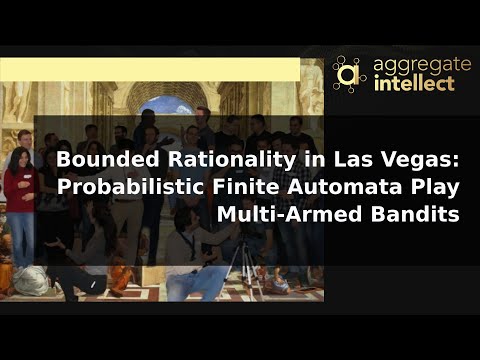 Why This Is Interesting
The main motivation for this study was to develop an understanding of human behavior. The researchers examine how reinforcement learning, specifically multi-arm bandit, can mimic a human-like behavior through probabilistic finite automaton (PFA). According to the performed experiments, one can then observe human bias behavior exhibited by the machine.
Discussion Points
what can be a business application of the method/findings?
where else we in economics or human decision tasks we can observe such setting?
Time of Recording: Thursday Jul 30 2020 14:00 GMT
slides: please to see content