Augmented Out-of-sample Comparison Method for Time Series Forecasting Techniques
Wednesday Nov 18 2020 15:00 GMT
Please to join the live chat.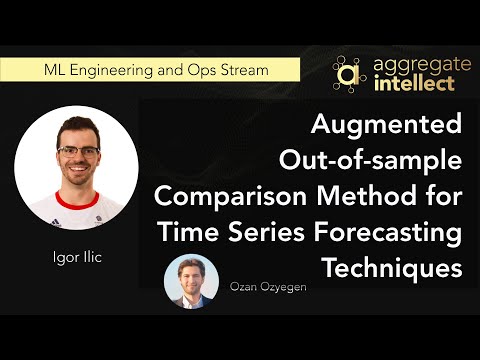 Why This Is Interesting
Time series forecasting contains many practical applications of machine learning. With decades of research, so many algorithms have been created for different purposes. From classic algorithms like ARIMA to contemporary deep recurrent neural network algorithms, deciding which algorithm to use is a complex, resource-intensive process. Join us and take a look at a new, efficient time series model comparison algorithm.
Time of Recording: Wednesday Nov 18 2020 15:00 GMT
slides: please to see content