An Introduction to the Quantum Tech Ecosystem
Wednesday Dec 23 2020 17:00 GMT
Please to join the live chat.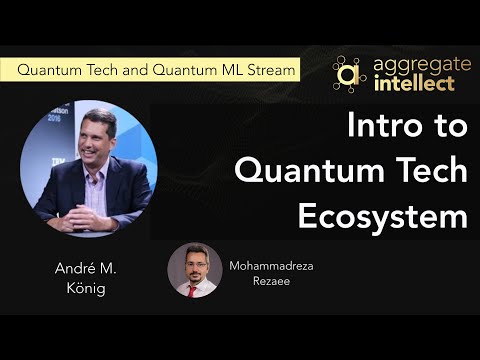 Why This Is Interesting
André M. König (www.andrekonig.com) will offer an introduction, data and analysis into the QIS ecosystem across the vendor, startup and investor space globally. We will also take a look at current Quantum Machine Learning startups and research, and end with some thoughts on opportunities & challenges for the space. Q&A throughout is encouraged.
Discussion Points
Quantum Ecosystem, state of the art

Where we will see the short-, mid-, and long-term applications of quantum technologies

Which players in quantum domain will make the most significant changes in this domain

What are the main challenges that need to be addressed to bring quantum technologies to the mainstream
Time of Recording: Wednesday Dec 23 2020 17:00 GMT