AI for a Sustainable Future: Think Globally, Act Locally!
Friday Dec 11 2020 00:30 GMT
Please to join the live chat.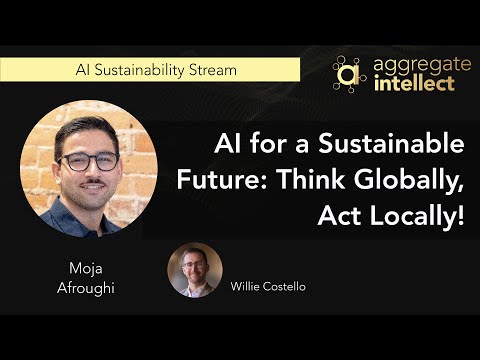 Why This Is Interesting
AI has accelerated rapidly in the past decade and is set to reshape the future of industries, scientific discoveries and human-machine interactions. With growing data accessibility through IoT, AI promises a cleaner future in automotive and transportation, supply chain, energy, water and agriculture industries. These environmental applications of AI have the potential to generate global GDP gains of $3.6 - $5.2 trillion USD (up to 4.4%), while also reducing global GHG emissions by up to 4%, by 2030. In this session, we are going over some of the cutting-edge real-world use cases of AI for future sustainability and discuss what AI has done so far for our blue planet, from autonomous vehicles to precision agriculture.
Time of Recording: Friday Dec 11 2020 00:30 GMT
slides: please to see content