Knowledge Extraction from Multimodal and Multilingual Sources
Tuesday Oct 6 2020 16:00 GMT
Please to join the live chat.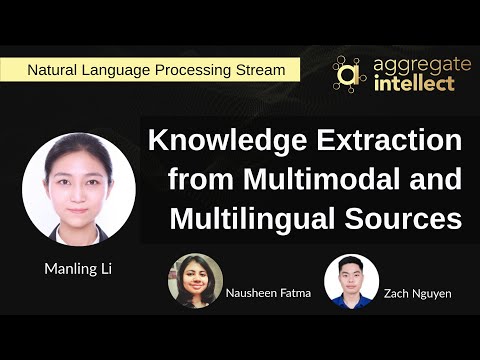 Why This Is Interesting
Award winning Best Demo paper of ACL 2020
In this talk, the author Manling will speak about their system GAIA, which can take as input unstructured heterogeneous multilingual and multimodal sources, and extract rich information and integrate them in an ontology. The application they focussed was on navigating news, and demonstrated the examples that describes the potential use in news understanding and recommendation in the international news domain.
Time of Recording: Tuesday Oct 6 2020 16:00 GMT