A review of ML for aerospace systems health management
Tuesday Aug 25 2020 14:00 GMT
Please to join the live chat.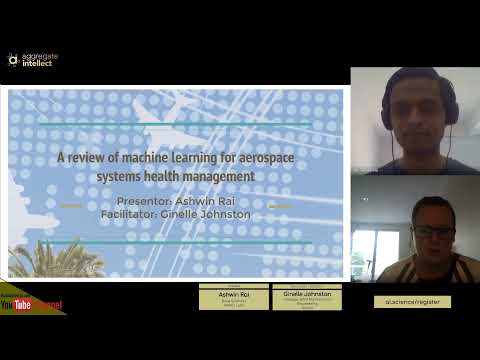 Why This Is Interesting
This talk will focus on state-of-the-art data-driven techniques for aerospace systems health monitoring and management. With ever increasing global air traffic, maintaining and improving aviation safety standards can be a challenge. Current labor intensive practices may not be sustainable, especially with the added complexity of drones and micro air vehicles sharing airspace with commercial air traffic in the very near future. One possible solution that this review will explore is automating and optimizing health management tasks of aerospace vehicles using machine learning and moving towards a predictive model for maintenance and safe airspace operations.
Time of Recording: Tuesday Aug 25 2020 14:00 GMT