A Literature Review on Machine Learning in Climate Science
Thursday May 14 2020 16:00 GMT
Please to join the live chat.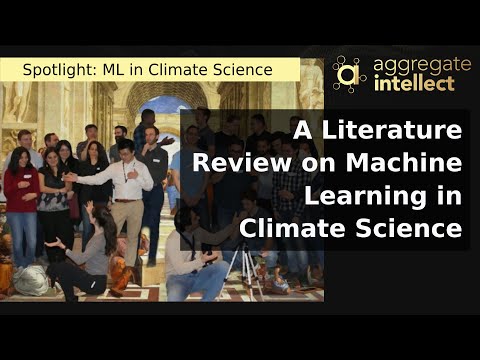 Why This Is Interesting
ML can be an invaluable tool both in reducing greenhouse gas emissions and in helping society adapt to the effects of climate change. - ICLR 2020 Workshop, Tackling Climate Change with Machine Learning
Peetak will present a literature review on ML in climate science: Why is climate modeling hard? Current SOTA in ML for Climate How can YOU participate!
Time of Recording: Thursday May 14 2020 16:00 GMT